News (2012)

Toronto Friends of the Visual Arts: 2012 Artist Prize
I'm incredibly honoured to have awarded the 2012 TFVA Artist Prize. It was also a great honour to have been a finalist alongside fellow nominees Abbas Akhavan and Aleesa Cohene. Thank you very much again to the TFVA for this great recognition and their fantastic support.
Upcoming
Great Minds of Design: CBC Documentary

Tune into the CBC's Documentary channel at 8:00 pm on April 23, 2012, to catch the first episode of Great Minds of Design: Urban Redesign. The show follows my good friends, and occasional collaborators, Eric Cheung and Posterchild, and me as we create some of our public interventions.
Hot Docs Opening Night at the ROM (the Royal Ontario Museum in Toronto)
The Canadian premier of Ai Weiwei: Never Sorry, a documentary directed by Alison Klayman, opens Toronto's Hot Docs festival this year. In conjunction, my Love the Future / Free Ai Weiwei project will installed for the opening night event at the ROM on April 26, 2012.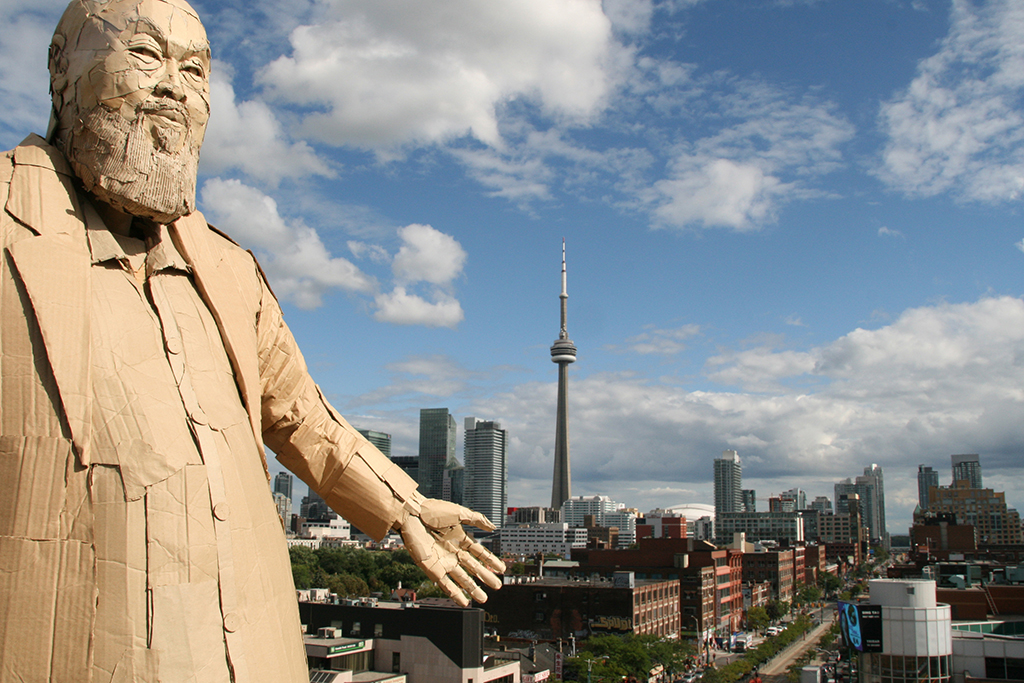 Love the Future / Free Ai Weiwei, 2011
This Space Available: Feature length documentary screening in Toronto
On May 10, 2012, This Space Available will be screening as part of the tiff.nexwave School Programme. The film is a feature length documentary directed by Gwenaëlle Gobé about the proliferation of invasive public advertising and includes art takeovers such as the our NYSAT and TOSAT projects.
On June 6th, I will be part of the environmental art showcase of the 2012 Earth Day Canada Gala at the Drake Hotel in Toronto.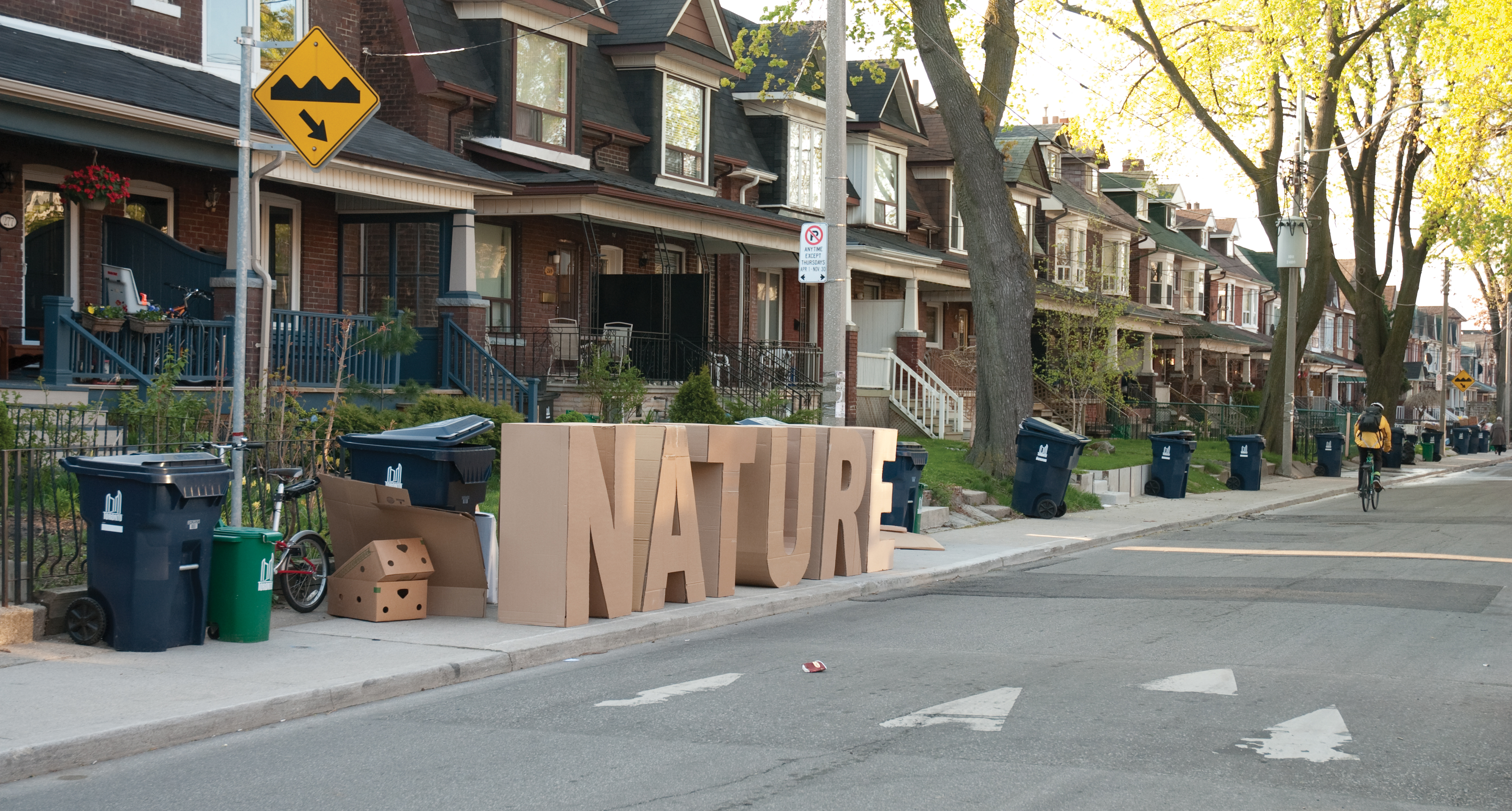 NATURE, 2009
As always, there's lots more on the go than what's listed above. Check back soon for new items.
Recent
PAPIER12: Contemporary Art Fair of Works on Paper
Just came back from Montreal this week. Toronto's KWT Contemporary kindly invited me to bring my Love the Future / Free Ai Weiwei project and some prints as a guest artist to their booth at PAPIER12, an international art fair of paper based works.
C Magazine Auction 2012: Contemporary Art Fundraiser
On April 11 at MOCCA (the Museum of Contemporary Canadian Art in Toronto), a limited-edition print of my FREE piece was sold at the the 2012 C Magazine art auction.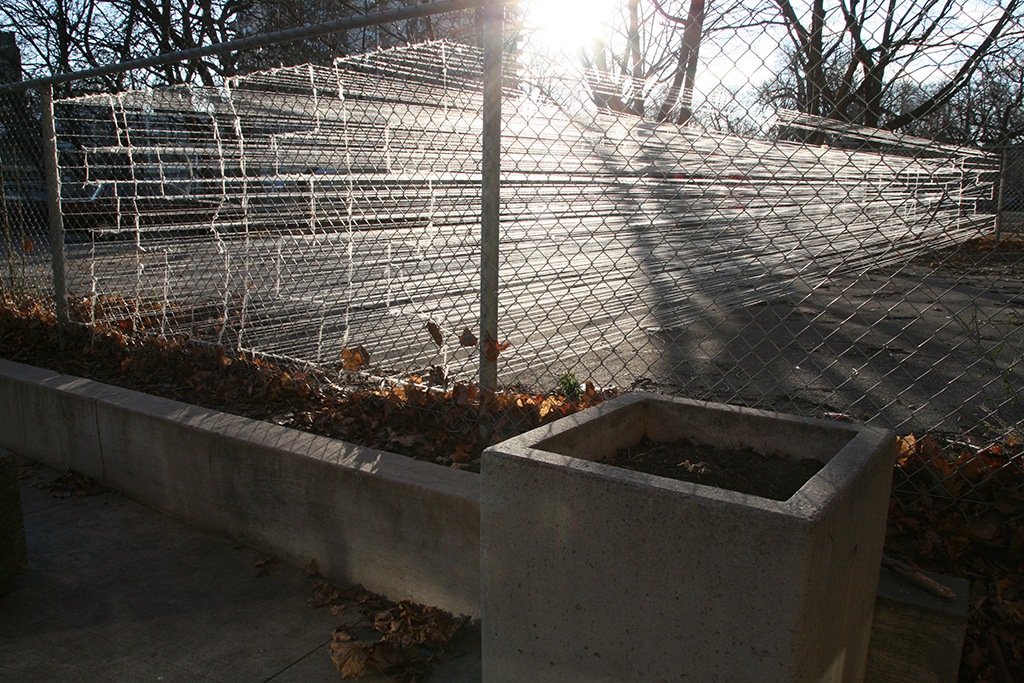 FREE, 2009
NOW: A Collaborative Project with Sean Martindale and Pascal Paquette at the Art Gallery of Ontario
We just wrapped-up our two-person show at the Art Gallery of Ontario. I'm very happy to have been paired with artist Pascal Paquette (aka Chou) by curator Katherine Dennis to develop new work for this collaborative project in the AGO's Toronto Now contemporary gallery. This show had multiple elements, and continued to change and evolve over the course of our run at the AGO from January 20 until April 1, 2012.
For more information, check the links below:
http://www.ago.net/now-a-collaborative-project-with-sean-martindale-and-pascal-paquette
Slightly Less Recent
It was an honour to be selected as the speaker for the tenth anniversary of the annual Hart House Hancock Lecture series at the University of Toronto. My talk, titled Playful Interventions: Engaging Our Urban Environments, took place on October 27, 2011.
More information can be found on the Hart House website:
Playful Interventions: Engaging Our Urban Environments
TVO also filmed my Hancock lecture at Hart House this past October for their Big Ideas program. The episode first aired at 5:00pm (EST) on Saturday, March 10, 2012, but can also be streamed online:
http://ww3.tvo.org/video/173583/sean-martindale-playful-interventions-urban-environments
In March, I had the pleasure of speaking and leading a quick and informal workshop at Dalhousie University, in Halifax, Nova Scotia, as part of SHIFT 2012, a free annual student-run planning conference.
More
Here are links to images and information about a couple of ongoing projects I've selected from last Spring/Summer (2011):
Love the Future / Free Ai Weiwei